August 17th, 2010 by

Multimedia Mike
Discreet Cleaner 5
Capture, author, encode, and publish multimedia in Real, QuickTime, Windows Media, MP3, DV, and MPEG formats. This package has a copyright date of 2001 (thus predating Flash video by a few years). This software seems to have since been purchased by Autodesk and is up to version 6.5 (which does support Flash video).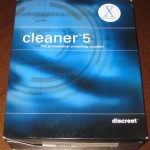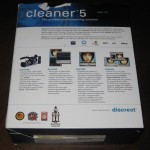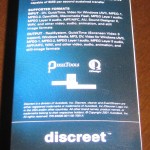 Discreet Plasma
"Web 3D Design." Package is copyright 2002. Like the last package, this package also makes reference to Discreet being a division of Autodesk. Sure enough, Autodesk purchased them in 1999 and would later rename them Autodesk Media and Entertainment.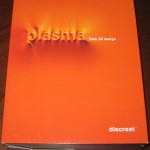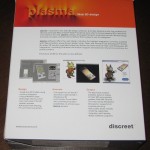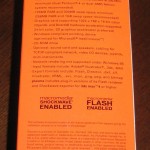 Debabelizer
"The Graphics Processing Toolbox." Looking down its list of features on the box copy, I honestly wonder if it can accomplish anything that ImageMagick can't.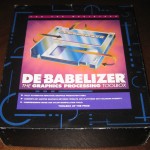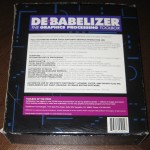 MatchWare Mediator 7
"Create Flash, HTML & CD-Rom Presentations." Wow, version 7, and with a latest copyright date of 2002 on the box. There's still a top-Google-hit web page for MatchWare Mediator 9, this one instead emphasizing interactive CDs, HTML, and then Flash.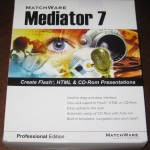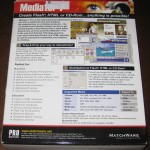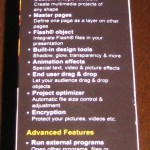 Final Cut Pro v1.2.5
Promotional copy Apple's video editing software. No copyright date, but it requires a PowerPC G3 or G4 and Mac OS 9.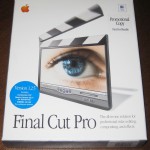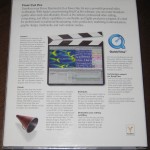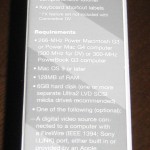 Apple Keynote
More Apple software that I think can technically be classified as multimedia-related. I'm not sure which version this is.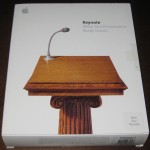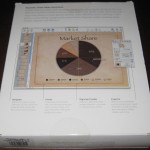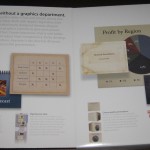 Posted in Software Museum |

Comments Off on Museum of Multimedia Software, Part 3