August 15th, 2010 by

Multimedia Mike
This installment includes a bunch of old, discontinued Adobe software as well as some Flash-related mutlimedia software.
Screen Time for Flash Screen Saver Factory
"Create High Impact Screen Savers Using Macromedia Flash."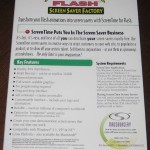 Requirements include Windows 3.1, 95 or NT 3.5.1. A 486 computer is required to play the resulting screensavers which are Flash projectors using Macromedia Flash 3.0.
Monster Interactive Instant GUI 2
Create eye-popping GUIs more easily for use in Flash. Usability experts would argue that this is not a good thing.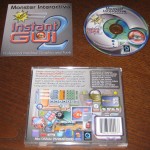 Adobe Dimensions 3.0
"The Easy Yet Powerful 3D Rendering Tool." This software was end-of-life'd in late 2004-early 2005 (depending on region).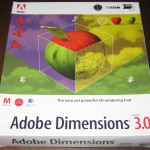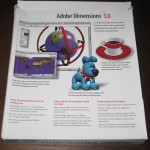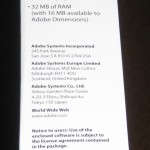 Adobe ImageStyler
"Instantly add style to your Web site." Wikipedia claims that this product was sold from 1998 to 2000 when it was superseded by Adobe LiveMotion (see below).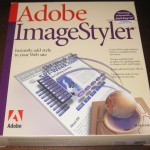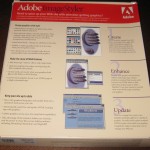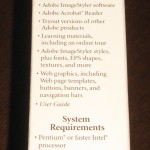 Google is able to excavate a link to the Latin American site for Adobe ImageStyler, a page that doesn't seem to be replicated in any other language.
Adobe LiveMotion
"Professional Web graphics and animation." This is version 1, where the last version was #2, released in 2002.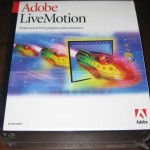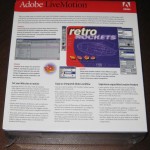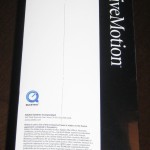 Adobe Streamline 4.0
"The most powerful way to convert images into line art." This was discontinued in mid-2005.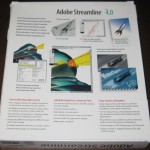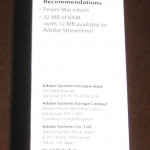 Adobe SuperATM
"The magic that maintains the look of your documents." This is the oldest item in my collection. A close examination of the back of the box reveals an old Adobe logo. The latest copyright date on the box is 1992.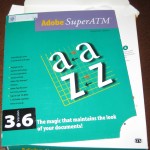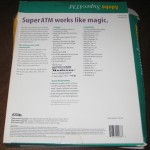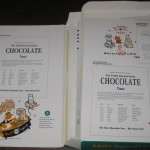 Posted in Software Museum |

Comments Off on Museum of Multimedia Software, Part 2