For an encore to his Cyberia M93 work, VAG has figured out the details of the FMV system used in Cyberia's sequel, Cyberia 2: Resurrection.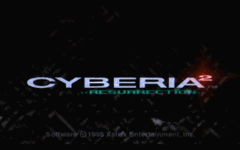 Screenshot courtesy of MobyGames
The format is merely an enhancement of the predecessor C93 format. Again, for the aspiring multimedia hackers out there, the technical description and samples are available for you.