I wanted to see if I could write an extremely basic VP8 encoder. It turned out to be one of the hardest endeavors I have ever attempted (and arguably one of the least successful).
Results
I started with the Big Buck Bunny title image: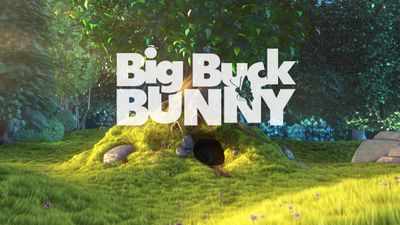 And this is the best encoding that this experiment could yield: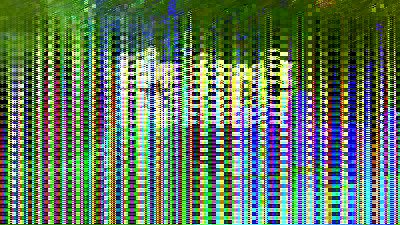 Squint hard enough and you can totally make out the logo. Pretty silly effort, I know. It should also be noted that the resultant .webm file holding that single 400×225 image was 191324 bytes. When FFmpeg decoded it to a PNG, it was only 187200 bytes.
The Story
Remember my post about a naive SVQ1 encoder? Long story short, I set out to do the same thing with VP8. (I wanted to do the same thing with VP3/Theora for years. But take a good look at what it would entail to create even the most basic bitstream. As involved as VP8 may be, its bitstream is absolutely trivial compared to VP3/Theora.)
Continue reading →