September 5th, 2007 by

Multimedia Mike
Today, Microsoft released some framework for delivering rich internet applications called Silverlight. One of its larger selling points is the ability to stream HD-quality multimedia over the internet. Naturally, I wonder what codecs the system uses. Various press releases play up the VC-1 codec, which of course only pertains to video. I can only assume that WMA3 would be a standard audio codec, and likely WMA2.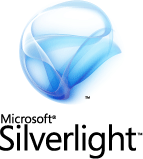 But is that all? I started asking this question after I wondered how or if someone could possibly create a Silverlight YouTube clone. The secret to YouTube's success is, of course, free software. The site runs FFmpeg and MEncoder (see my previous post on this matter) on top of free operating systems and web servers (and I read a forum post somewhere that alleges that Python scripts schedule the multimedia conversion jobs). Sure, you could build the same kind of site with purely Microsoft OSes and multimedia conversion software, but it would cost lots of money in software licenses. This is money that doesn't need to be spent in, e.g., YouTube's case and can go towards expanding the hardware infrastructure or lining executive pockets.
Maybe it will be possible to build a Silverlight-based YouTube after all. Here's a post in a Silverlight forum that describes what codecs Silverlight is alleged to support: On the video side, there is WMV1, WMV2, WMV3, WMVA, and something called WMVC1 (not a proper FourCC): Windows Media Video Advanced Profile. For audio, the post lists WMA 1, 2, and 3, and MP3. Free software encoding support for MP3 is quite abundant. FFmpeg also has support for encoding WMA2. Out of that list of video codecs, FFmpeg can encode WMV7 and 8 (no XIntra8-type frames, of course, but the encoded streams are still compliant).
As is my custom, I have started a MultimediaWiki page tracking what is known about the multimedia formats supported in Microsoft Silverlight. It would be nice to put together a simple Silverlight platform to empirically test the capabilities. I just can't get past thinking that Silverlight should also support raw PCM, though that's not as sexy as MP3 for mentioning in a press release. Fairness dictates I should do the same for Adobe's Flash Player (Silverlight's obvious competitor), so I have started an appropriate MultimediaWiki page on that topic.

Meanwhile, there's that Moonlight project offshoot from the Mono Project that is supposed to provide Linux support for the new hotness that is Silverlight. For some reason, the meme going around today is that MS Silverlight is officially out, and Linux has 100% perfect support (or is right around the corner). My cursory investigation leads me to believe that this is not the case. I have read stuff about the Silverlight install for Linux being a one-click affair. I have some direct experience with that type of goal so I am a tad dubious. My guess is that the one-click thing is supposed to be reliable for SuSE Linux (Microsoft partner Novell's distribution) and hopefully adaptable, with modifications, to other distros. But based on the official status page, it's not quite there.
But thinking about my primary obsession, multimedia codecs– how will Moonlight cope with decoding the aforementioned formats? The project status page recommends developers and early adopters download and install a particular SVN revision of FFmpeg. That can't be relied upon to decode all the formats called for above. I have read some rumblings about how Microsoft will release binary codecs that will only be allowed to run with browser plugins. So there's something to look forward in the binary-supporting components of the free Linux multimedia players.
I should probably mention that I help develop a program that operates in a similar space as Silverlight.
Posted in Multimedia PressWatch |

11 Comments »