March 2nd, 2007 by

Multimedia Mike
Small grab bag of robots today. Here is a set of older Transformers remade as rubber figurines. I think these were packaged with later Transformers that I purchased. Or did they come with McDonald's meals in the late 90s? I don't remember exactly.

Click for larger image
I remember the code: Red = Autobot, purple = Decepticon. The figures from left to right depict a Decepticon jet Transformer (most likely Starscream), some Autobot, one of the Constructicons, and one of the Insecticons.
Here is a pair of cassette tapes (whoa! remember those? Vintage!) that transform into dinosaurs. I believe these were Autobots.

Click for larger image
I recall that the Decepticons had an early monopoly on cassette Transformers and Soundwave was their host (the Autobots later had Blaster).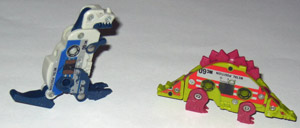 Click for larger image
This one is a real blur. At first I thought this was a Transformer. But I can't find any Autobot or Decepticon symbols on him. He must have been of the Gobot line. It's a transforming airport (!) and transforming jet fighter. I distinctly remember purchasing this set in the autumn of 1988 and was likely my final new robot procurement.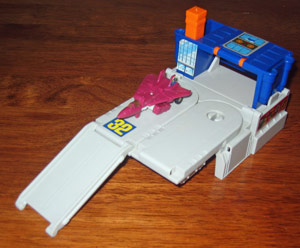 Click for larger image
I couldn't exactly figure out how the airport was supposed to transform. This is one guess: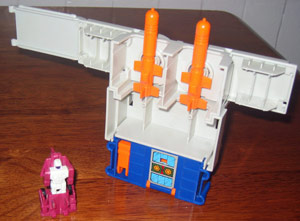 Click for larger image
This is another.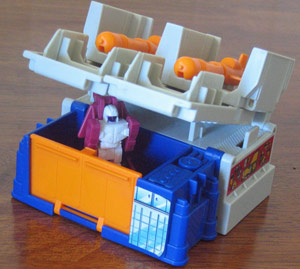 Click for larger image
Posted in Robots Of The 80s |

6 Comments »