September 17th, 2008 by

Multimedia Mike
I haven't forgotten about that goal of converting Interplay MVE files to a more modern format. In fact, I have been periodically updating my FFmpeg and libx264 snapshots in order to take another stab at the problem. The crashing issue I experienced before turned out to be a known FFmpeg-x264 interaction issue that was being actively discussed on the ffmpeg-devel mailing list at the time I was experiencing the problem. Robert's guides helped, too, at least in the not-crashing department.
But… I don't know… sometimes I can't shake the feeling that x264 is an elaborate hoax perpetrated by a number of my open source multimedia colleagues.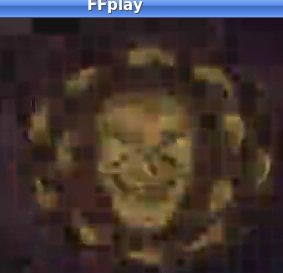 I think the foregoing movie was generated using the default FFmpeg preset, but I got similarly awful results for all the profiles. I guess libx264 is working, and achieving miraculous compression rates to boot. Maybe a little too much for my goals, though. The resulting files decode better in Apple's QuickTime Player than they do with FFmpeg's decoder– makes me wonder what those 119 H.264 decoder tests in the FATE suite are even useful for.
Posted in Open Source Multimedia |

9 Comments »