For his FFmpeg Summer of Code project, Jai Menon successfully completed an encoder for the Apple Lossless Audio Codec (ALAC). As you can see, Jai's encoder is competitive with Apple's iTunes, as well as dBpoweramp, another program that implements an ALAC encoder: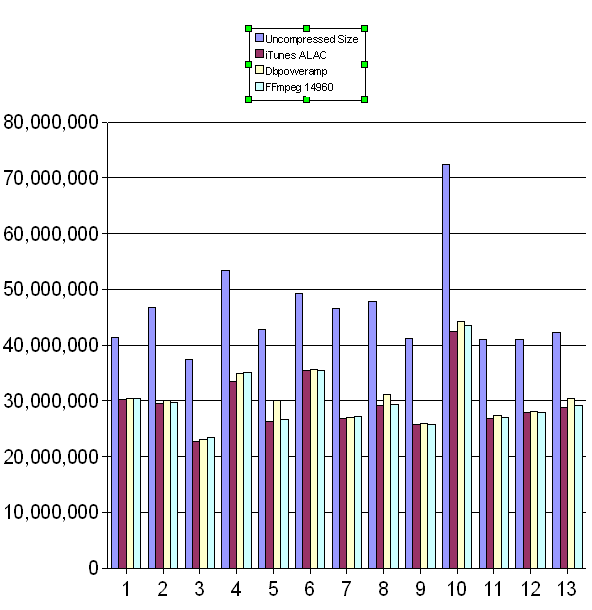 Thanks to Benjamin Larsson for setting up the graph. We're rooting for the cyan bar to be the lowest one of each bar quartet. The code is already in the mainline tree.
The 13 samples I used for this test come from the OpenMusic CD and showcase a reasonable diversity of genres. The raw rips are available here.