Today was supposed to be the the last day that students could apply to participate in Google's 2008 Summer of Code. That deadline, however, along with all of the program's deadlines, have been pushed back by a week. The new submission deadline is next Monday, April 7. The new deadline for the FFmpeg mentoring crew to pick students in April 18, so be sure to have your qualification code in SVN well before then in order to be considered for a project slot.
Regarding qualification tasks, 2 more students have qualified. First, the more graphically interesting: Eli Friedman completed an RPL/ARMovie demuxer and Escape-124 video decoder: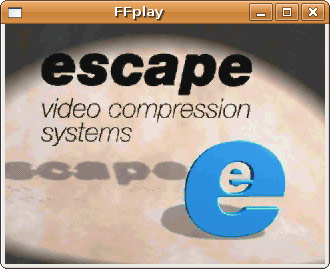 This is the container/codec combo that was seen in the first Tomb Raider PC game. ARMovie is a format that was apparently used on Acorn RISC PCs. If anyone happens to have any ARMovie files that don't come from Eidos games, I would be interested it seeing them.
Next is a demuxer/decoder pair for the Amiga IFF format that supports the PCM and Fibonacci encodings, prepared by Jai Menon. No real graphics of course, so here's ffplay's graphical interpretation of the PCM amplitude: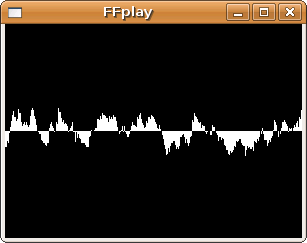 There is still time to both apply for GSoC 2008 and work on a qualification task. I have been scavenging the MultimediaWiki for game-related formats that have long been documented but not re-implemented in FFmpeg. Hopefully, the supply will hold up for all the students who want to try their hand at FFmpeg.