I don't get this whole cloud computing thing, and believe me, I have been trying to understand it. Traditionally, I have paid little attention to emerging technology fads; if a fad sticks, then I might take the time to care. But I'm being a little more proactive with this one.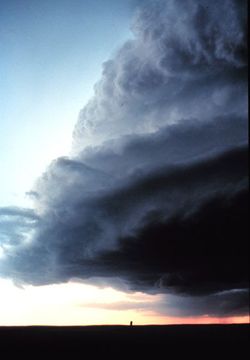 From what I have been able to sort out, the idea is that your data (the important part of your everyday computer work), lives on some server "out there", in the "cloud" that is the internet. Veteran internet geeks like myself don't find this to be particularly revolutionary. This is the essence of IMAP, at the very least, a protocol whose RFC is over 2 decades old. Cloud computing seems to be about extending the same paradigm to lots of different kinds of work, presumably with office-type documents (word processing documents, spreadsheets, and databases) leading the pack.
How is this all supposed to work? Intuitively, I wonder about security and data ownership issues. I don't think we're supposed to ask such questions. Every description I can find of cloud computing does a lot of hand-waving and asserts that everything will "just work".
I had one computer science professor in college lecture that said "a bad idea is still a bad idea no matter how much money you throw at it." I don't yet know if this is a bad idea. But it's definitely a big buzzword. I have been reading that Ubuntu is launching some kind of cloud service and a distribution of Linux that is integrated with said service. One part of this (or perhaps both parts) is called "Cloud One".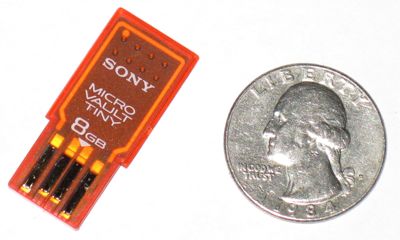 My personal version of the computing cloud is a microscopic yet ridiculously high density USB flash drive, something I have only recently discovered and grown accustomed to (I told you that I'm often behind the technological curve). I tend to bring it with me nearly everywhere now. When I analyze it in the context of the cloud, I worry about the security and redundancy matters. I.e., I should probably have an easy, periodic backup process in place at home. Also, I should use some kind of encrypted filesystem for good measure (EncFS over FUSE should fit the bill and operate over whatever filesystem is in place).
Benjamin Otte has recently posted the most cogent use case of (what might be) cloud computing. One aspect of his vision is that his desktop settings are the same no matter which computer he logs into. I can't deny that that would be nice. I have long forgotten what it's like to customize and personalize my desktop environment. This is because I work on so many different computers and virtualized sessions that it would simply be too much trouble to make the changes everywhere. I don't see how my flash stick solution would be able to help in such a situation (though that's not outside the realm of possibility). But I'm also not convinced that the cloud approach is the ideal solution either.
Then again, it's not really up to me. I suspect it will be largely up to the marketers.
Followup: